Accessibility is key to all – Don't get caught short!  Enhanced provisions will be required from 1st January 2021, design them in now….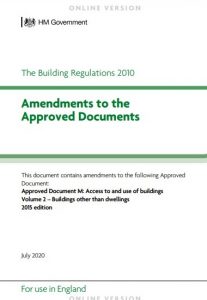 On 1 January 2021, amendments to Approved Document M: Access to and use of buildings, Volume 2 – Buildings other than dwellings will come into effect requiring Changing Places toilet facilities in certain sizes and types of new or refurbished buildings, in England.This will improve toilet provision for 250,000 people across the UK who need enhanced public toilet facilities.
The proposed changes to Approved Document M can be found here.