WOBO Governor David Gibson thanks the BBA for the opportunity for its members and fellow professionals to participate in the consulatation.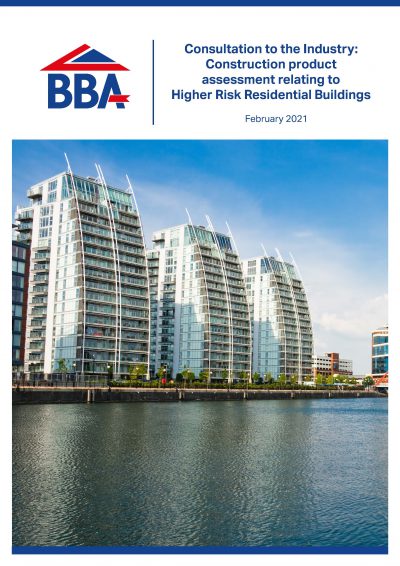 It is almost 1,000 days since Dame Judith Hackitt published the Independent Review of Building Regulations and Fire Safety in May 2018. The report details many areas of concern and opportunities for improvement. And although a lot has already happened, there is still a lot to be done. The construction industry can no longer sit back and wait for legislation and regulation to direct us all to become a safer, more sustainable sector.
That's why we're leading from the inside. And we're inviting you to join us.
The publication of Dame Judith's final report 'Building a Safer Future' has been an important reference document and providing safe, fit-for-purpose and affordable housing for all in the UK remains a challenge and product certification has an important part to play. Part of this challenge is dealing with the specific requirements of Higher Risk Residential Buildings – both existing structures and newbuilds.
The BBA Agrément certification scheme has served the industry well for over 50 years. Yet it is widely recognised that Higher Risk Residential Buildings have specific requirements to address. This is the reason why we are launching a consultation to determine how best the industry can agree specific certification needs for construction products used in HRRBs. Championed within the business by recently-appointed Technical Director, Bill Hewlett, the Consultation will run until Friday 19 March.