The updates from Australia support Continuing Professional Development and provide positive guidance on the classification of buildings.
NCC 2022  Webinar Series videos
The recordings from our NCC 2022 Webinar Series are now available.
These videos from the series discuss the key changes and new provisions in NCC 2022 Volume One and  Two for energy efficiency and condensation management.
New and updated calculators for NCC 2022
New calculators include the NCC Whole-of-Home calculator and the NCC Volume One – Class 2 Glazing calculator. Also available is the updated Volume Two Glazing calculator, as well as revised lighting calculators for both Volume One and Volume Two.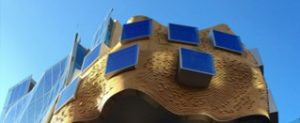 Registration and Building Classifications.
To help the industry, the ABCB have published a couple of great resources on building classifications.
A break down all the different building classifications (PDF fact sheet): http://ow.ly/VJ3R50NOF70
NCC Tutor Lesson – Understanding Building Classifications (video): http://ow.ly/5N5v50NOF72