WOBO thanks Create Digital and ACBC for the links to news items

Securing Australia's engineering pipeline: from early childhood to independent practice Australia has a shortage of professional engineers, and we must confront the problem now before it gets worse.
Australia does not have a strong pipeline delivering future engineers through our education system, and holistic reforms will be necessary to address the shortages threatening our future economic prosperity.
Our national priorities — from infrastructure and sovereign supply chain resilience to manufacturing capability, the defence strategic review and the circular economy — all require engineers.
The good news, however, is that key sectors in the STEM landscape are proactively planning their future workforce strategies.
Influential players such as the Clean Energy Council and the Electricity Efficiency Council have realised that we can't simply wait and hope more engineers will appear. They are working together on a campaign to encourage more people to join the clean energy workforce.
The Australian Submarine Agency also sees the need for a comprehensive workforce strategy to ensure the nation has the skilled engineers required to support the nuclear submarine program created as part of the AUKUS agreement.
But while it is encouraging to see these sectors showing the way forward, it will take a holistic approach from government, industry, professional bodies and academia to deliver the reforms needed to avoid crisis.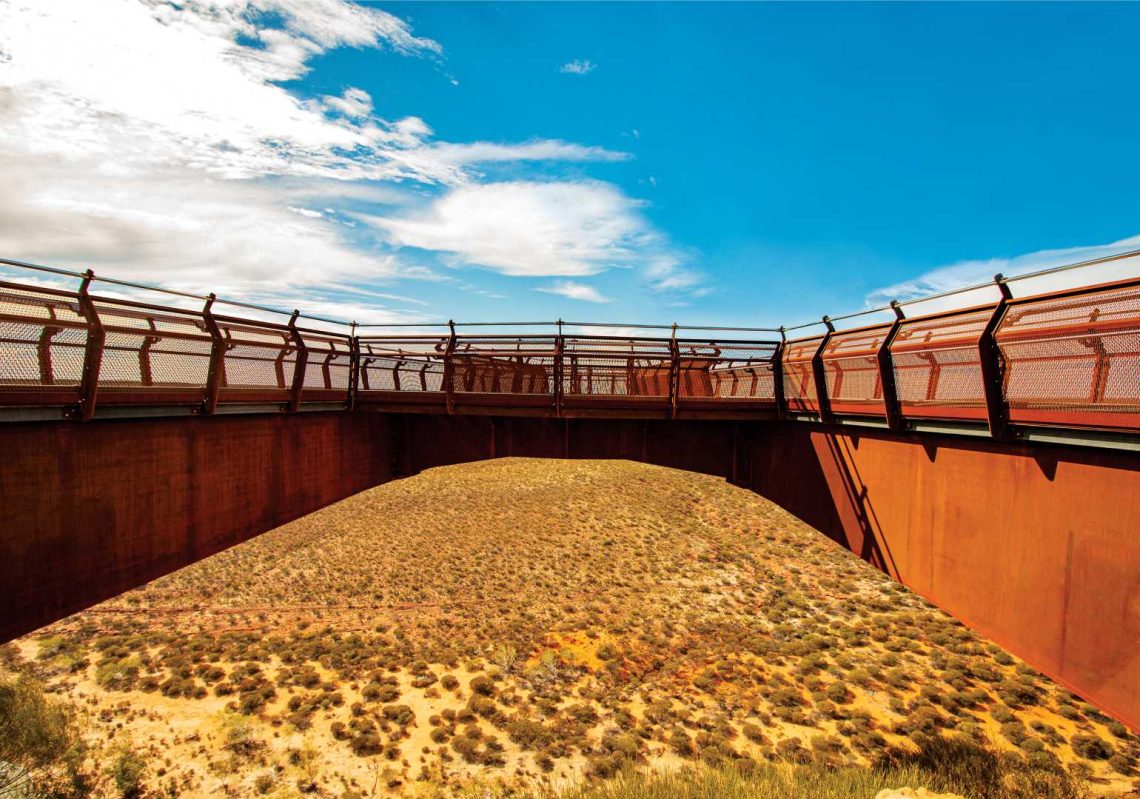 More Australian engineers turning to weathering steel for bridge building
Bridges made from weathering steel can last over 100 years without a single coat of paint. No wonder the structured steel alloy is becoming the go-to metal for civil engineers and architects planning a host of major infrastructure projects.
The Picton River Bridge was built for Tasmanian Forestry in a remote area of unspoilt national park in the state's south in 1981. Over the subsequent decades, it's remained remarkably unchanged, aside from the colour of its steel girders and bolts morphing from vibrant russet to an attractive dark chocolate.
No one has had to paint or repair the metalwork – and it's unlikely they will for many decades to come – because the modest structure was made from a type of steel that's surprisingly rare in Australia.
But all that is beginning to change as engineers and architects discover the many benefits of weathering steel, and realise its potential to transform bridge building.
The structured steel alloy's enhanced atmospheric resistance results from its unique blend of copper, chrome, silicon, nickel and phosphorus alloying elements. Unlike most other carbon-manganese steels, it develops a stable oxide patina that forms a protective barrier against oxygen, water and other contaminants that prevents further corrosion.
Enhancing air traffic management services with spacecraft
A successful, world-first trial of a new space-based VHF communications and aircraft-tracking solution points to entirely new capabilities and possibilities for the global aviation sector.
For aircraft in flight, the current generation of ground-based communication and aircraft surveillance infrastructure supports air traffic controllers' work by providing voice and data communication, and real-time aircraft-tracking services.
These systems rely on a direct line of sight between the antennas on the ground and the aircraft. Therefore, they stop working once the aircraft dips below the horizon at around 300 km from the radar.
When those aircraft are over the ocean, voice communication and tracking are severely impaired. Skykraft, an Australian company dedicated to the development of space-based air traffic management communication and surveillance services, took one giant leap toward solving that issue for the aviation industry with a successful launch and world-first trial in June.
The Canberra-based business' spacecraft offers radio links between aircraft and air traffic controllers in real time.
air-traffic-management-spacecraft
ABBC – March 2023 webinars – questions and answers
Earlier this year we delivered a series of webinars about key changes and new provisions in NCC 2022 Volume One and Volume Two for energy efficiency, condensation management and livable housing design.
Each webinar provided the opportunity for attendees to ask questions about changes to NCC 2022. As we weren't able to provide answers to all questions during the sessions, we have published 3 articles on the ABCB website with answers to commonly asked questions from the webinars.