WOBO thanks Robin Whitlock and Renewable Energy Magazine for the link to offshore developments.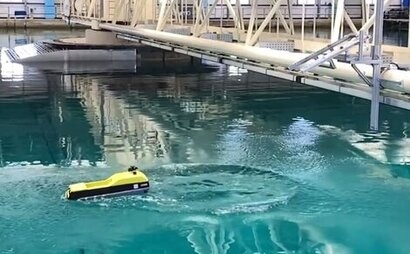 Zelim, a start-up developing a complete lifesaving system for offshore energy, has partnered with pioneering naval architect Chartwell Marine to deliver a first in class remotely operated rescue vessel, which will be the cornerstone of the company's wider offshore rescue system, incorporating search technology & remote operations.
Offshore energy sites present a hazardous environment for personnel and vessel crews, where there is always a risk of man overboard (MOB) incidents. However, traditional approaches to search and recovery are unsuitable for many offshore facilities. In an environment where every second counts, the challenges presented by growing offshore industries highlight a crucial need to rethink existing rescue processes.
The increasing distance of projects from shore renders traditional maritime support ineffective. Lifeboats can take several hours to reach the site of the emergency, and even rescue helicopters can take well over an hour. Additionally, offshore windfarms typically lie out of the normal operating zones of such rescue vessels, rendering rescue procedures even more challenging.
Following consultations with key offshore survival organisations to address these critical life-saving issues, Zelim and Chartwell have introduced an essential new stage in the rescue chain in the form of the 'Survivor Class' unmanned rescue vessel. This will rapidly recover MOBs and provide them with an accessible safe haven from the debilitating effects of cold-water immersion, where they can await evacuation to shore.  Read more….
https://www.renewableenergymagazine.com/wind/chartwell-marine-and-zelim-develop