WOBO recognises the benefits of Building Information Modelling.
Building Information Modelling – or BIM – creates a virtual prototype of projects, so everyone has complete visibility of a space, right down to the smallest details.
Using BIM collaborative software provides a holistic opportunity to coordinate work packages through an accurate 3D model world and importantly, allows designs teams to catch unforeseen issues before site.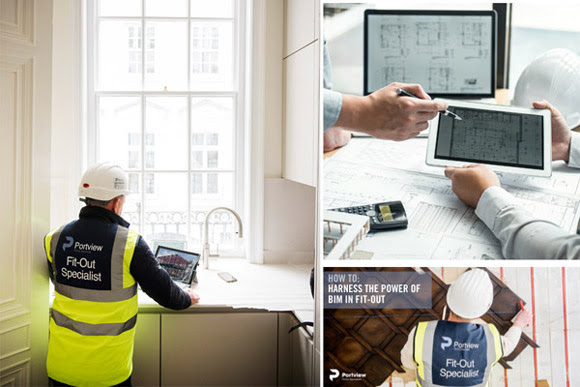 Architects, engineers and construction firms have been using BIM for years to better understand every element in a design. Yet – despite the overwhelming benefits – it remains relatively new for the fit-out sector.
By taking a model already developed at construction or earlier design stage, and collaboratively developing this through to finishing stages, contractors can foresee challenges to ensure the entire fit-out process runs smoothly from start to finish. This journey allows clients a more immersive experience to understand different ways they can use their space.
Click here, to learn more from world-leading interior fit-out specialists, Portview, on why you should consider using models to gather and share information from the very start of projects, so as designs evolve, all stakeholders are kept informed and on the same page.