WOBO recognises activities linked to energy and resources continue to develop and expand
djibouti-inaugurates-its-first-ever-wind-farm
President Ismail Omar Guelleh of Djibouti has carried out the inauguration of the country's first wind farm, advancing his stated ambition to make the country the first African nation to rely entirely on renewable electricity by 2035.
The Red Sea Power (RSP) wind farm, near Lake Goubet, will provide 60 megawatts of clean energy, boosting overall capacity by 50 percent and averting 252,500 tonnes of CO2 emissions annually, equivalent to the pollution from over 55,000 buses. As the first significant international investment in the energy sector in Djibouti, the US$122 million project creates the country's first Independent Power Producer (IPP) and sets a template for further private investment.
Until now, Djibouti has been entirely reliant on power generated from imported fossil fuels, as well as hydrogen generated power imported from neighbouring Ethiopia. Less than half of the 123 MW of domestic installed capacity is operational due to outdated diesel plants. Critically for the East African nation, the new clean energy will spur industrialisation, job creation and economic stability as Djibouti seeks to take advantage of its strategic location as a global transshipment hub.
octopus-energy-invests-in-deep-wind-offshore
Octopus Energy's generation arm has announced its investment in international offshore wind developer Deep Wind Offshore, which has a a pipeline of projects in Norway, Sweden, and South Korea, all three countries having vast wind resources and strong governmental support for offshore wind.
The company is aiming to build 10 GW of new offshore wind by 2032, with 2 GW exclusively developed in South Korea.
Deep Wind Offshore was founded in Norway and is backed by leading Norwegian shipping and energy companies Knutsen OAS, Haugaland Kraft, and Sunnhordland Kraftlag. Since launching in January 2021, it has grown rapidly across the globe and entered joint ventures with energy majors like EDF Renewables and bp.
Octopus' investment will accelerate Deep Wind Offshore's growth and further develop the company's pipeline of fixed and floating offshore wind farms, potentially also funding  projects in other markets.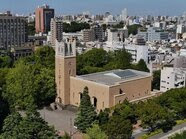 japanese-researchers-successfully-generate-electricity-
Japanese researchers, led by Professor Akihiko Fukunaga from the Department of Applied Chemistry at Waseda University in Tokyo, have successfully generated electricity directly from methylcyclohexane, an organic hydride, using solid oxide fuel cells, with lower energy than conventional catalytic dehydrogenation reactions. Methylcyclohexane is very promising as a hydrogen carrier that can safely and efficiently transport and store hydrogen. However, the dehydrogenation process using catalysts has issues due to its durability and large energy loss.
small_hydro/hydroqu-bec-leads-the-way-
Hydro-Québec has achieved a remarkable industry feat by becoming the first IHA member to earn certification for a project against the Hydropower Sustainability Standard. Hydro-Québec's Eastmain-1 Development is also the first recipient of the Gold-level certification under the Standard..
solar/mountain-regional-water-to-install-floating-solar-
Mountain Regional Water Special Service District, a special service district of the state of Utah that serves drinking water to the Snyderville Basin area of Park City, Utah, has awarded Ameresco a contract to design and install a floating solar photovoltaic array site. This award precedes the district's selection for a grant for $400,000 from Rocky Mountain Power's Blue Sky program for the district's Signal Hill Water Treatment Plant.