A reflection on "climate breakdown"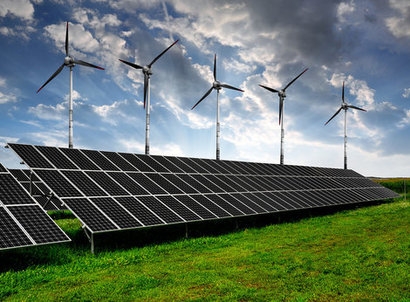 Europe needs an unparalleled rollout of wind and solar energy to avoid worsening climate breakdown, according to a call to action launched today (20th October) by Climate Action Network (CAN) Europe.
The call to action was launched in association with 185 member organisations across Europe, representing over 40 million European citizens. The coalition demands a faster, fair, and sustainable energy transition to a 100 percent renewable energy by 2040. Renewable electricity, mainly from solar and wind, is key for this transition. It is essential that all our electricity comes from renewable energy sources already by 2035.
Europe has experienced a summer of extreme fires and floods, caused by climate change. The scientific community warned in August that time was running out to tackle the threat. The landmark report by the Intergovernmental Panel on Climate Change (IPCC) showed world leaders that the future looks dire, but it also showed that we still have the opportunity to halt the climate emergency if we act immediately and cut emissions drastically within this decade. Those leaders meet in November at the UN Climate Change Conference COP26 in Glasgow to advance international climate negotiations.
NGOs say unprecedented solar and wind energy surge is needed to stabilise climate