Fire is a key focus in the delivery of safe buildings.  Governor David Gibson, in his review of fire safety, received the third article by Simon Ince in respect of the "Fire Stopping and Third Party Certification".  He considers this article in conjunction with Simon's previous articles as being of significant interest to WOBO members and fellow professionals.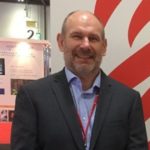 In this final article of three related to the importance of getting firestopping right, Simon Ince, Project Engineer with UL, discusses the value of independent Third Party Certification, illustrating how it can support improved fire safety standards.
The previous two articles in this series touched on some of the steps that can contribute to a voluntary culture shift; before any new regulations enforces that shift.
Help to get the journey started
There isn't a single solution or a magic wand that can be waved to improve the delivery of fire safety in the construction process. However, one area that has international recognition for helping improve quality and compliance is that of independent Third Party Certification (TPC) of products, services and management systems.