WOBO congratulates Vice President Ramond Chan on his appointment.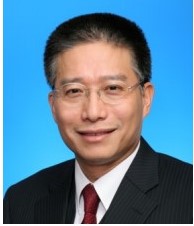 WOBO Vice President, Mr. Raymond Chan Yuk Ming was elected as the Committee Member of the Election Committee in Hong Kong on 19 September 2021.
The Election Committee is responsible for choosing Hong Kong Special Administrative Region's top leader, the Chief Executive.  The Election Committee also nominates candidates to run for seats in Hong Kong's Legislative Council (LEGCO).  In addition to nominating members, the Election Committee itself also vote for 40 of LEGCO's 90 seats.
Some links of news in relation to Election Committee are abstracted below for easy reference:
Brand new "patriots only" Election Committee formed – The Standard, 20 Sep 2021
https://www.thestandard.com.hk/breaking-news/Brand-new-Election-Committee-formed
Almost 90 percent turnout rate for Election Committee election – The Standard, 19 Sep 2021
https://www.thestandard.com.hk/breaking-news/turnout-rate-for-Election-Committee-election
Election Committee election kicks off – The Standard, 19 Sep 2021
https://www.thestandard.com.hk/breaking-news/Election-Committee-election-kicks-off
Hong Kong's Election Committee finalised after marathon vote-counting process, with outlier candidates left in the cold – South China Morning Post, 20 Sep 2021
https://www.scmp.com/news/hong-kong/politics/hong-kongs-election-committee-finalised-after-marathon-vote