Energy developments – a global topic!
Cargill and BAR Technologies' Ground-Breaking Wind Technology Sets Sail
Cargill and BAR Technologies' ground-breaking innovation, BAR Tech WindWings by Yara Marine sets sail on open waters, testing new technology that will bring cutting edge wind propulsion to commercial shipping for the first time. Mitsubishi Corporation's Pyxis Ocean, chartered by Cargill, is the first vessel to be retrofitted with two WindWings, which are large wing sails measuring up to 37.5 meters in height that can be fitted to the deck of cargo ships to harness the power of wind.
Annual DOE Report Shows Technology Advancement and Value of Wind Energy
Wind energy continues to see growth, solid performance, and attractive prices in the U.S., according to a report released by the U.S. Department of Energy (DOE) and prepared by Lawrence Berkeley National Laboratory. With levelized costs averaging under $40 per megawatt-hour (MWh) for newly built projects, the cost of wind is well below its grid-system, health, and climate value.
Using Solar Power to Mitigate the Impact of Extreme Weather Events and Natural Disasters 
Climate change has increased the frequency and severity of extreme weather events and natural disasters. Researchers attribute much of the damage to human reliance on fossil fuels over the past decades. Solar power could mitigate the impact in multiple ways, from preventing such events to helping you manage them when they occur.
SolAgra Corporation Contracts with Delaware Univ. for Agrivoltaic Arrays
SolAgra Corporation has been contracted by the University of Delaware (UDel) for two agrivoltaic solar arrays that will be built at two UDel campuses in Newark and Georgetown, Delaware to study solar power and crop production on farmland.  SolAgra plans to build and launch the solar arrays for the 2024 growing season.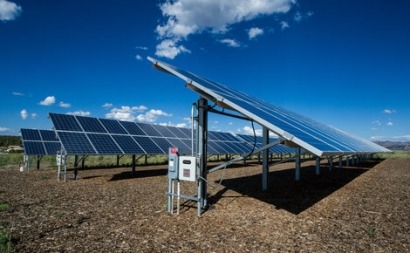 Large-scale solar provides cheapest power, says Government report
The Government's confirmation that solar farms are the cheapest way to power the nation is a wake-up call for opponents of net zero, says Solar Energy UK.
The Department for Energy Security and Net Zero published revised estimates of levelised costs on Friday, outlining the average cost per megawatt-hour generated over the lifetimes of various forms of energy generation, including offshore wind and combined-cycle gas turbines (CCGTs). It is the first update in three years.
The changes reflect an earlier report by consultancy WSP, which increased the assumed size of the exemplar solar farm from 16.4 MW to 20 MW, while cutting capital costs from £730 to £615 per kilowatt. This reflects the increasing size of plants in the pipeline, the falling price of modules and their increasing capacity, said WSP.
However, the sector has also faced short-term inflationary pressures post-Covid and the report cautions that the prices are expressed in 2021 prices.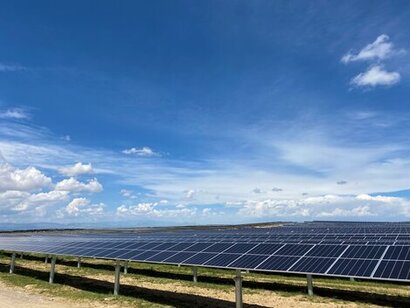 First n-type i-TOPCon cells roll off Trina Solar's production line in Qinghai
Smart solar energy solutions provider Trina Solar has manufactured the first 210mm n-type i-TOPCon cells at its net-zero park in Qinghai province, the first in an intended mass production of the 5 GW n-type i-TOPCon cell.
The cells produced in Qinghai factory incorporate n-type i-TOPCon Advanced technology released by Trina Solar in May. With the innovations of selected boron emitter and highly doped TOPCon structure with PECVD, Trina Solar is claiming that cell efficiency could reach 26 percent.
With the support of n-type i-TOPCon Advanced technology and integration of ingot, wafer, cell and module production capacity, Trina Solar is aiming to strengthen and upgrade its integrated n-type layout. By the end of the year the company's cell production capacity is expected to reach 75 GW, including 40 GW of n-type cells, all of which are equipped with n-type i-TOPCon Advanced technology.
The Vertex N 700 W series modules, equipped with 210 mm n-type i-TOPCon cells, feature high power, high efficiency, high energy yield, high reliability and low LCOE, and offer customers higher returns and greater value.