Renewable Energy – active developments and proposals.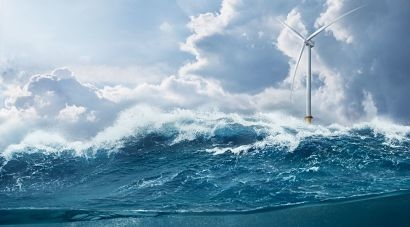 Siemens Gamesa Renewable Energy (SGRE) has published a white paper entitled "Europe's energy sovereignty is in imminent danger: why we need the European wind industry – and how to safeguard it", which highlights how the recent exceptional pressures on the wind industry led to a challenging financial situation.
Under the unprecedented current energy crisis, wind targets have been raised by EU member states, sending a clear signal about the vital role that wind will play in achieving energy security goals.
Europe's future as a leader in renewable energy, and its freedom to make independent energy decisions, is jeopardised by the severity of the current energy crisis. The wind industry can contribute to providing Europe with energy security and independence through domestic, clean and competitive sources, but only if the European governments act swiftly to guarantee it is treated as a strategic industry.
Consortium Develops Game-Changing, Jones Act Compliant Offshore Wind Installation Solution
A consortium led by Hamburg-based ONP Management and Boston-based Renewable Resources International has developed the Jones Act compliant transport and installation vessel solution FEEDERDOCK, dedicated to address the unique US requirements and the evolving shortage of offshore wind installation assets.
The Future of Sustainable Aviation Fuel
SAF is a biofuel used to power aircraft that has similar properties to conventional jet fuel but with a smaller carbon footprint. Depending on feedstocks and technology used to produce this biofuel, it can reduce life cycle of GHG emissions dramatically. SAF is produced from a variety of sustainable resources, also known as feedstocks. An estimated 1 billion dry tons of biomass is collected sustainably each year in the U.S., enough to produce 50-60 billion gallons of low-carbon biofuels.
MENA region can lead global steel decarbonisation with investment in green hydrogen and renewable energy
A new report from the Institute for Energy Economics and Financial Analysis (IEEFA) has found that the Middle East and North Africa (MENA) region is in a prime position to start producing carbon-neutral or green steel as the global steel industry eyes switching to direct reduced iron (DRI) production.
AE Solar Presents the New Generation of HJT-Comet Solar Panels
AE Solar's heterojunction (HJT) is a special PN junction, which combines two different technologies in a single cell: a crystalline silicon cell sandwiched between two layers of thin film amorphous silicon. Unlike the use of these technologies separately, when used together, it is possible to generate more energy.