WOBO thanks Renewable Energy for a sample of energy developments in progress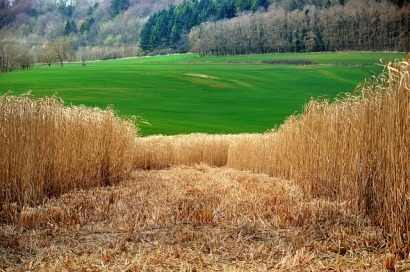 Multilab Separations Consortium Puts Biofuel on the Path to Decarbonization
Biomass — a renewable energy source that comes from living things — has been in use since man first began burning wood to cook food or keep warm and animal fats to power lamps. Largely replaced by fossil fuels, biomass — organic material from plants, agricultural waste and wet waste, among others — is becoming a power player in the clean energy revolution.
Biomass can be converted to low-carbon biofuel that can be blended with conventional fuel or used directly to reduce planet-warming greenhouse gas (GHG) emissions. Biofuel has enormous potential in the transition away from fossil fuels. It could potentially power energy-intensive vehicles like airplanes, ships and trains that are hard to electrify, while reducing GHG emissions.
Improving the highly complex process for converting biomass to biofuel is critical to tapping that potential.
Separating valuable compounds from other components — like nutrients, microorganisms and other organic material — is key to the conversion process. Currently, separation technologies use a lot of energy. They are also carbon-intensive and costly. Separations can account for up to 70% of biomass processing costs.
Read more : renewableenergymagazine.com/biofuels/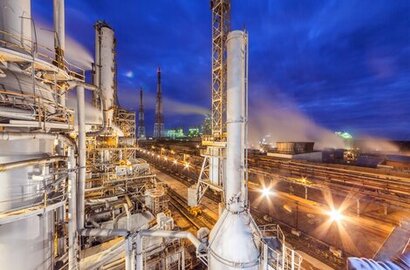 Atome Energy announces key ammonia and hydrogen developments in Iceland
International green hydrogen and ammonia production company Atome Energy has announced a series of material developments on its Icelandic business.
Atome's 75 percent owned Icelandic subsidiary, Green Fuel ehf (Green Fuel), has entered into a non-binding term sheet with HS Orka, a leading producer of renewable energy in Iceland, for the supply of up to 40 MW from geothermal and hydroelectric power with the intention for both parties to enter a binding Power Purchase Agreement (PPA), subject to conditions, prior to year-end 2023. The power is due to be delivered for the start of Green Fuel's commercial operation, scheduled in 2026.
In addition to the 40 MW from HS Orka, Green Fuel has also signed a Letter of Intent with ON Power, another company generating power from the same sources in the country, for the supply of up to 20 MW of renewable power which is expected to be available from 2027.
Green Fuel's green ammonia facility will be one of the earliest large-scale green ammonia projects in Europe at the time of its start-up targeted by the end of 2026.
Read more: renewableenergymagazine.com/hydrogen/atome-energy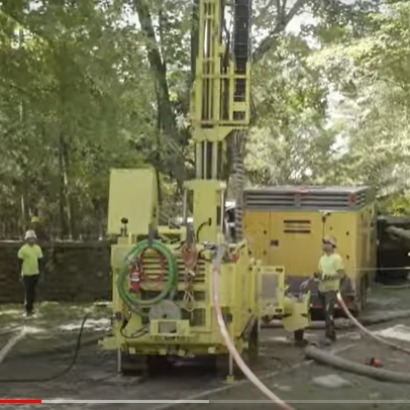 Roundtable Event Discusses the Opportunities and Challenges of Residential Heat Pumps
The roundtable event included national heat pump manufacturers, distributors, and labor organizations, who collaboratively discussed President Biden's ambitious climate and manufacturing agenda, including the administration's efforts to grow American heat pump manufacturing and deployment, expand manufacturing and clean energy jobs, decrease building emissions, and strengthen American competitiveness.
"We are proud to contribute our knowledge and experience at the White House Executive Roundtable on Heat Pump Manufacturing and Deployment," said Michael Sachse, CEO of Dandelion Energy. "Working together, we can advance the adoption of this innovative technology in American homes."
Read more: renewableenergymagazine.com/geothermal/roundtable-event-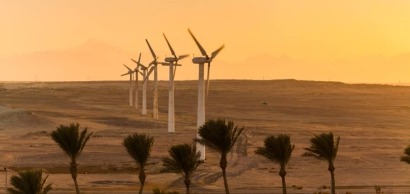 EBRD and GCF to Support Largest Wind Farm in Africa
The European Bank for Reconstruction and Development continues its support for Egypt's green transition by issuing a senior secured loan of up to $100 million to Red Sea Wind Energy. The loan will fund the development, construction and operation of a new 500 MW onshore wind farm located in the Gulf of Suez area.
The loan consists of a portion of up to $50 million from the EBRD and a portion of up to $50 million from the Green Climate Fund (GCF) in favor of Red Sea Wind Energy. The loan is co-financed by the Japan Bank for International Cooperation and private commercial banks insured by Nippon Export and Investment Insurance, and is the Bank's first project to be co-financed by those Japanese institutions.
Red Sea Wind Energy is a joint-stock company incorporated in Egypt and owned by a consortium of sponsors, including Engie, Orascom Construction, Toyota Tsusho Corporation and Eurus Energy.
This will be Egypt's third private wind farm and it is expected to be the largest in Africa. It will help reduce around one million tonnes of CO2 emissions per year, the equivalent of taking about 217,000 cars off the road. The energy generated will be sold to the Egyptian Electricity Transmission Company (EETC) over a period of 25 years.
Read more: renewableenergymagazine.com/wind/