Energy resource and utilisation for the future.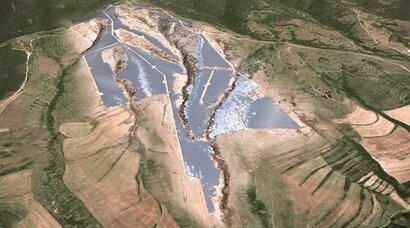 SUNOTEC building Bulgaria's largest solar power plant
The construction of Bulgaria's largest solar power plant by solar power developer SUNOTEC, the Verila project, which will generate green electricity with a capacity of 124 megawatts peak, is due to be completed by Spring 2023.
Since September 2022, up to 90 highly skilled SUNOTEC employees have been working on the construction of a ground-mounted PV (photovoltaic) power plant south of Sofia in Bulgaria. The greatest challenge the developer will face is the nature of the terrain – a hilly site in the Verila mountain range, east of the small town of Dupnitsa, about an hour's drive south of the capital Sofia.
"The location of the solar power plant at an altitude between 700 and 1,000 metres above sea level, with slopes as steep as 18 degrees, is one of the most adventurous and unique in Europe" said Valentin Gospodinov, Country Manager for Bulgaria. "The lower temperatures caused by the high altitude contributes to the generation of additional power. However, this also means that we have to adapt the machinery as well as the sequence of implementation to the challenging topography of the site. Therefore, it is utterly important to have highly experienced workers for the implementation."
With a nominal output of 124 megawatts peak (MWp), the Verila solar power plant will make a significant contribution to Bulgaria's green electricity mix from spring 2023 onwards. The new solar park will generate energy equivalent to 12 percent of the current total output of all PV plants in the country. This makes it by far the largest single plant in Bulgaria. It is just one of seven projects that the company is currently undertaking in the country.
SUNOTEC building Bulgaria's largest solar power plant
The U.S. Department of Energy (DOE) and DOE's National Nuclear Security Administration (NNSA) today announced the achievement of fusion ignition at Lawrence Livermore National Laboratory (LLNL)—a major scientific breakthrough decades in the making that will pave the way for advancements in national defense and the future of clean power.
DOE National Laboratory Makes History by Achieving Fusion Ignition Promising Further Discovery in Clean Power 
Renewable energy is imperative for transitioning to an environmentally friendly future. But when extracting and processing the materials needed for solar panels, wind turbines and batteries is itself a dirty process, how do renewables fit into a sustainable economic model?
Recycling Metals Can Help Transition to Renewables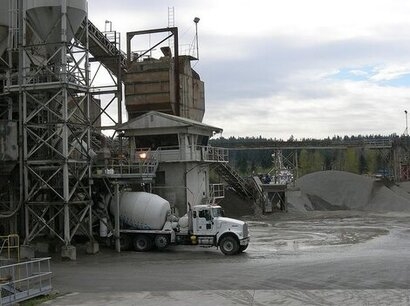 Rethink Energy says green cement will take off in the 2030s 
Rethink Energy latest Forecast, entitled "Is the global cement business sufficiently motivated to go green?", says that Green cement will take off in 2030s and then follow a path of gradual acceleration until the entire industry is more or less decarbonised by 2050, replacing gas with electrolysed hydrogen.
Currently there is a lack of clarity with regard to cement production in terms of just where production will rise, where it will fall and where it will decelerate. This report attempts an economic model which shows all of these adjustments.
Global cement demand is going to continue increasing over the next few decades as developing countries like India, Indonesia and Vietnam urbanise and continue bringing more of their population into cities as they grow through industrial expansion. By contrast China will slow its rate of usage of cement, as its GDP growth begins to slow.
If green approaches do not become deeply entrenched within the cement industry, then emissions will naturally rise, as overall demand will continue rising slightly when looked at globally.
The biggest concern is that cement is used to bring nations out of poverty. Poor nations are not inclined to spend R&D dollars on designing new green cement processes and will have to import the technology – either through buying from western equipment suppliers or with western donated funds, particularly in Asia and Africa.