WOBO appreciates the information provided by ROCKWOOL.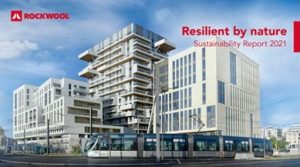 Resilient by nature
At ROCKWOOL Group, sustainability is at our core. Our business strategy is driven by a passion for converting sustainable development challenges into business opportunities, through innovative products, solutions and partnerships.
We just released our 2021 Sustainability Report, and we're excited to share that our building insulation products sold in 2021 will save 20 TWh heating energy – that's equivalent to the annual consumption of more than one million homes!
With the IPCC's Sixth Assessment report concluding that climate change is intensifying and that we need to rapidly reduce greenhouse gas emissions, renovating to improve the energy efficiency of buildings and reduce emissions is more relevant than ever.
Our Sustainability Report 2021 details fact-based and third-party verified data to show how our products contribute to the UN Sustainable Development Goals as well as documenting progress towards our own sustainability goals.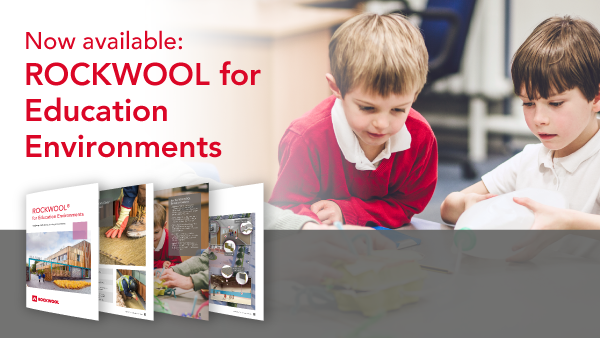 Get a head start on designing and constructing ideal learning environments with our comprehensive new guide, 'ROCKWOOL for Education Environments'.
Providing a breakdown of education building regulations, sector best practices, case studies and much more, 'ROCKWOOL for Education Environments' will assist you in creating stunning and productive spaces for learners and teaching staff alike.
The guide contains:

Building regulations advice for education projects
Application-specific advice for insulation
Acoustic, thermal and fire protection performance guidance
Relevant case studies
More information on key ROCKWOOL resources and CPDs
You can download the guide from our ROCKWOOL education hub which provides access to multiple CPDs, our virtual school and even more key resources.